I'm excited to be collaborating with Harambee Community Garden on Chicago's west side. Harambee started in 2011 on a vacant lot, and today is a thriving community of gardeners and nature lovers.
TerraBuster Bio-Pesticide Testing in Summer 2022 – Scroll down for updates
We designated control and testbeds to determine the effectiveness of a natural repellent prototype on Squash Bugs. Lab testing is also being conducted.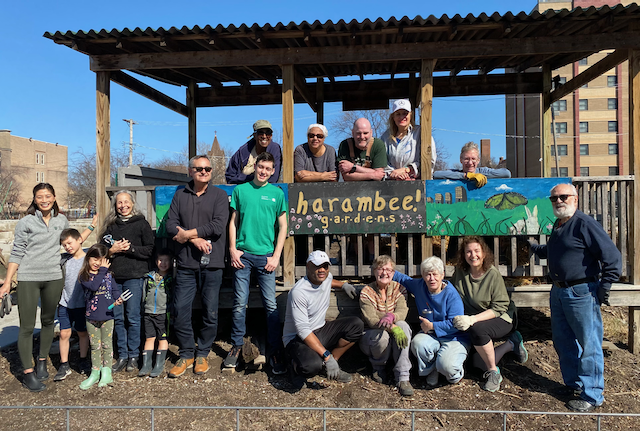 TESTING UPDATE:
Identical test beds were planted June 3rd. On July 24th test bed #1 was treated with the prototype natural repellent while test bed #2 was left untreated. Not far from the test beds are several beds that are badly infested with squash bugs, as shown in the photo below.